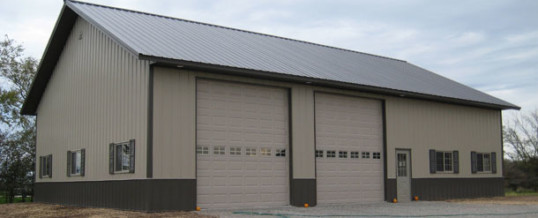 7 Tips for Building Custom Garages to Suit Colorado's Outdoor Lifestyle
Some folks probably toy with the idea of building custom garages on their properties. Maybe you want to buy an RV. Where will you park it? Maybe want to keep their RV's right outside but the summer heat and winter blizzards could wear it out early.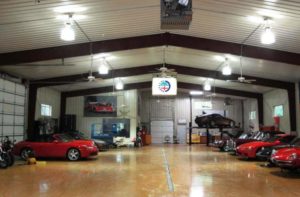 After all, some have 4 x 4's and ski mobiles. These sit out undercover. But they would be better off inside a locked building. And then there are the snowshoes, the skis, the array of bicycles, and maybe a horse or two being boarded off the property. Add the sports equipment and the collection of sleds. Oh, add a couple kayaks, canoes, or a fishing boat – and the place starts looking a bit more unkempt than is acceptable to the neighbors or the Homeowners Association.
Visions of Custom Garages
Many of our friends come to the solution of adding custom garages for outbuildings to secure their recreational equipment. The benefits far outweigh the cost. Insurance rates are lower when RVs and motorcycles and boats are locked up. Things last longer when protected from the elements.
Another compelling reason to build second garages has to do with space. The new garage provides a space to work on and maintain equipment. It may also be designed with an actual workshop to house equipment as well. But using post frame construction, many it is possible to also accommodate horses and stables under the same roof.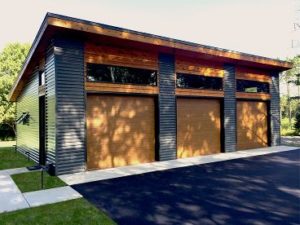 Organized Interiors
How about displaying the trophy elk head somewhere other than the living room? In addition to having control over how and where spaces are used, these garage owners also have the capacity to create organization walls inside. Using wall and ceiling racks, cabinets, bicycle racks, ski racks, car elevators, these outdoorsy types turned their new garages into inviting storage areas. Some people add a lounge or living area for hobbies socials.
7 Worthy Tips
Take inventory of your recreational equipment, and anticipated future toys.
Talk to the whole family and discuss hobbies that need more space.
Look at magazines or research garage interior storage systems.
Consider pitching the roof to add a loft area.
Use post frame construction.
Speak with architects and designers at Sapphire Construction for ideas.
Relax while our professionals handle everything from site location to driving into your new garage.
For information about custom garages to fit your goals, contact Sapphire Construction, Inc. at (303) 619-7213. Sapphire custom designs each building using high-quality, engineer-tested materials from Lester Buildings. We will work with your Homeowners Association and county laws to help you select the best building site.