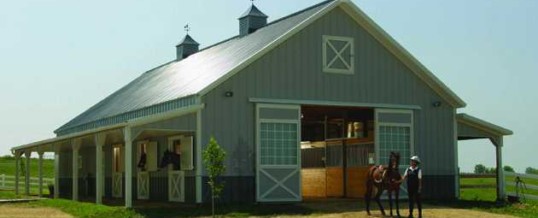 What Are the Costs to Build Custom Pole Barns in Colorado?
Are you wondering how much it usually costs to build custom pole barns? A good strong building would give you protected areas for a shop, garage, or horses. Custom-designs allow you to make the most of the building. As your unique needs are met, including interior and exterior design options, costing will be streamlined to fit your budget.
Cost estimates can vary significantly from project to project. Several factors and considerations combine to create a one-of-a-kind product. Let's go over some of them. For example, clients using their custom pole barns for workshops in the dead of winter or heat of summer may want the entire building heated or cooled while others hardly need electricity at all. Just like your bags of groceries, upgrades add to the costs.
Job Site Review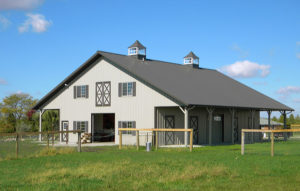 Before moving too far along with the plans, the experts need to meet at the job site. They will determine feasibility. In other words, can the desired post-frame building can be placed exactly where the owner wants it? Will the building need to face a different direction because of the winds? Will it need to be moved because of drainage problems? Are there any conflicting codes or restrictions for the proposed pole barn?
Building Design Components
Architects and designers at Sapphire Construction work with clients to hone in on the best building designs. After determining the purposes and goals of the property owner, the team mocks up options. Some overall options affecting cost include: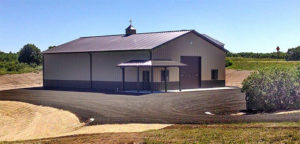 Size and shape of the building
Slope and pitch of the roof
Number and types of windows and doors
Accessories such as couple as, overhangs, porches, and dormers
Building requirements
Automation and special systems
Insulation
Ability to withstand specific snow and wind loads
Comparing Quotes
Make sure cost estimates from your potential builders include exact details. The cost is in the details required to make any proposal, complete proposals are firm quotes for the entire delineated project. So, to answer the question about cost, Sapphire Construction, Inc. requires specific information upfront. The price will depend on your choices.
Contact Sapphire Construction, Inc. at (303) 619-7213 about custom pole barns and metal buildings for Storage, Hobbies, Farm & Ranch, Livestock, Equestrian, and Commercial uses. Our team custom designs each building using high-quality, engineer-tested materials from Lester Buildings.