Get Your Fancy Car Ready for the 2018 Colorado Grand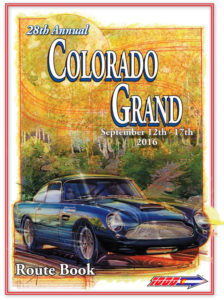 Attention car enthusiasts! The 30th Annual Colorado Grand is about 10 months away. Do you have your fancy car ready? Do you need a place to work on it? Each roadster must be in pretty good condition for the hilly trip. Is yours? If not, do you need the cozy place to work on it? Sapphire Construction, Inc. specializes in pole barns for automotive shops, including attractive garages in residential neighborhoods. These wonderful hobby shops can be custom designed to also include storage or horse stables or whatever you need.
The Glory of Car Shows
In Colorado, the auto and car events such as the Colorado Grand spark fascination with four-wheel transportation. Car shows have become great places to meet friends and take families. Sponsors of the tour describe the elegance.
"Now celebrating 29 years of enabling so many enthusiasts to experience their cars as they were meant to be driven, enjoying an amazing week with like-minded people, all while having a meaningful impact on the communities we visit."
What is the Colorado Grand?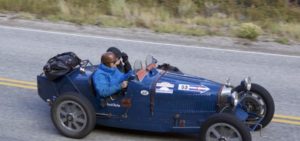 The Colorado Grand is a stream of vintage cars that mount the picturesque roadways in the Colorado Rocky Mountains. Approximately 80 autos traverse 1000 miles of a preset course just about when the leaves begin to turn in September. The charity fundraising event is open to racing cars and sports cars of distinction. To qualify, these fancy cars must have been built in 1960 or before.
Applications for the Colorado Grand
It pays to be decisive and move quickly. Applications for this special event must be received by the beginning of May. Inquire at co1000.com to find out details and eligibility for your vehicle. Vehicles will be assigned parade license plates and all drivers must be licensed. Each car entry will be assigned lodging with double occupancy for every night of the tour. Meals are included. Along the tour, registrants receive breakfasts, lunches, and dinners for the driver and a co-driver. The scenic tour lasts about six days.
The Route
Many car buffs say that the Colorado Grand produces "the best route book in Vintage Rallies today!" Beginning with the four-color cover showcasing vehicles from previous events, the route book details the instructions and Colorado's fascinating history. It also highlights the history of every participating car.
Charities Benefit
Donations totaled more than $5 million in 2016. These monies went to the Colorado State Patrol Family Foundation, Robert Sutherland Foundation, college scholarships for students from every town on the tour, and over 20 other organizations.
For information about post frame buildings, pole buildings, pole barns, and metal buildings for Storage, Hobbies, Farm & Ranch, Livestock, Equestrian, and Commercial uses, contact Sapphire Construction, Inc. at (303) 619-7213. Our team custom designs each building using high-quality, engineer-tested materials from Lester Buildings.